Welcome to the City of Martin's Web Site.
We invite yo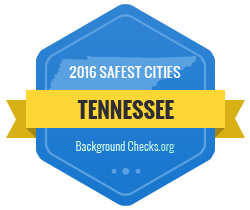 u to learn more about Martin by touring our site. Please explore the site features and take time to check out the many links on the page that will offer insight into our community. We take great pride in our city and hope that you will find our website informational and helpful. We have done much work in revitalizing our historic downtown where you will find unique gift shops and eateries. And, you will find that our greenway and park system offer many recreational activities.
Martin is also home to the Tennessee Soybean Festival. The Tennessee Soybean Festival is an annual Labor Day week event celebrating our agricultural history and roots with many community events—not to mention turning our downtown into a festival celebrated by thousands.The 2019 TN Soybean Festival is scheduled for Aug. 30 – September 7.
The City of Martin is also home of the University of Tennessee at Martin. Being the home to a Tennessee System school, we are afforded the opportunity to offer a Town & Gown experience being exposed to many cultural activities, fine arts, academic speakers, and Division I athletics. We also provide our students with a "home away from home" and welcome them to our hospitable city. It is a always a great day to be a Skyhawk!
We invite you to visit Martin soon. We want to encourage you to visit our website often. If we can assist you, please feel free to contact us at 731.587.3126.
Sincerely,
Randy Brundige, Mayor
PUBLIC MEETING NOTICE:
The City of Martin will hold a Public Meeting on November 13, 2018 at 5:15 p.m. in the Martin City Courtroom, 732 N. Lindell. The purpose of this meeting is to present information to the public on the FY 2019 Community Development Block Grant Program. Concerned citizens are encouraged to attend and comment on possible activities. Persons with disabilities requiring special accommodations should contact Kelly Wilson, City Recorder at (731) 587-3126. The City of Martin is an Equal Opportunity Employer. In accordance with Title VI of the Civil Rights Act of 1964, related statutes and regulations, as amended, the City of Martin prohibits discrimination on the basis of race, color, religion, sex, or national origin, in the admissions or access to, or treatment or employment in its programs or activities.